Team
We've built a diverse and experienced team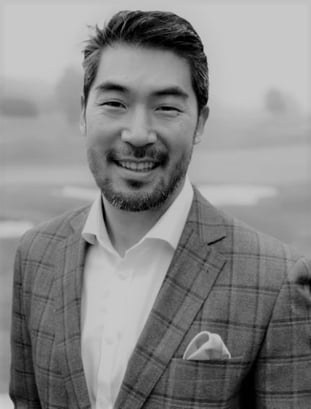 Steve Ham
Managing Partner & Co-Founder
Steve is an accomplished private equity investor and senior executive with over 20 years of experience across private equity, technology & venture capital. Prior to Altmore Capital, he was with The Carlyle Group, RedZone Capital, Sterling Partners, Thomas Weisel and Citigroup. He has invested and exited over $3 billion in transactions. His expertise includes private equity, M&A, investment analysis, capital raising, capital allocation, FP&A, contract negotiations, and strategic planning. Steve graduated from the University of Illinois.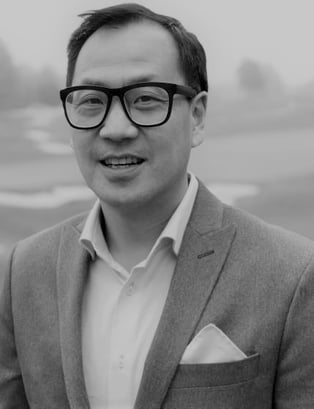 Patrick Kim
Managing Partner & Co-Founder
Patrick was a partner with the Williams & Connolly law firm in Washington D.C., which he left in 2018 to start Altmore Capital. At Williams & Connolly, Patrick represented a variety of major financial institutions and investment funds, including several top-tier PE firms, in a range of commercial litigation matters and government investigations. Prior to that, Patrick was a management consultant with McKinsey & Company in the New York office, specializing in Corporate Finance & Strategy, Financial Institutions and Media & Entertainment. Patrick graduated from Harvard Law School and the University of Michigan.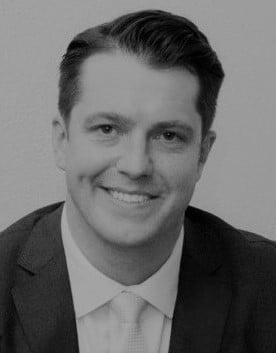 Jonathan Ganter
Director
Jonathan is a seasoned business executive and former law firm partner at Kirkland & Ellis LLP. Jonathan joined Altmore from Rally Health (part of UnitedHealth Group), where he helped lead a portfolio of digital health and well-being businesses. At Kirkland, Jonathan represented numerous Fortune 500 and multi-national clients in complex civil litigation and restructuring matters across a range of industries. Prior to that, Jonathan served at the White House in the Office of Counsel to the President and at the U.S. Department of Justice. Jonathan has a JD/MBA from UVA and graduated from Princeton University, where he lettered on the varsity football team.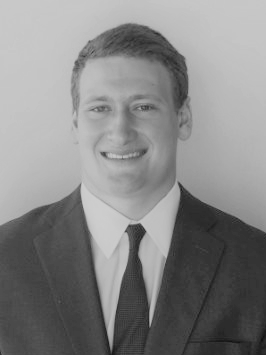 Michael Villapiano
Vice President
Mike has five years of industry experience. Previously, he held various positions at Golub Capital across the fundraising and investment sides of the business. Prior to that, Mike was on a team tasked with investing Rhode Island's defined-benefit pension plan. Mike also worked with the Sands Investment Group where he focused on industrial real estate investments. Mike graduated from Brown University with an Applied Math – Economics degree and was a quarterback on the Brown football team.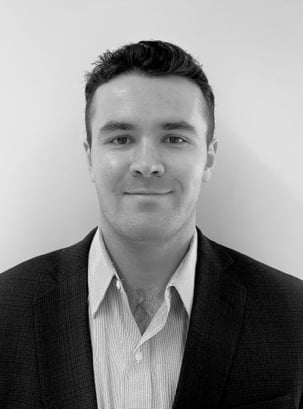 Ryan MacDonald
Associate
Prior to Altmore, Ryan founded and ran a B2B software consulting firm, AYL, with several clients ranging from $10 mm to $100 mm+ in revenue. Before that he was manager with Seismic Inc., a $3 B Forbes Cloud 100 company, and his responsibilities included being the first strategy lead and managing a sales team. Ryan graduated from Brown University where he was a safety on the varsity football team, and holds a Business, Entrepreneurship and Organizations degree. He also holds an Applied Business Analytics Certificate from MIT Sloan School of Management.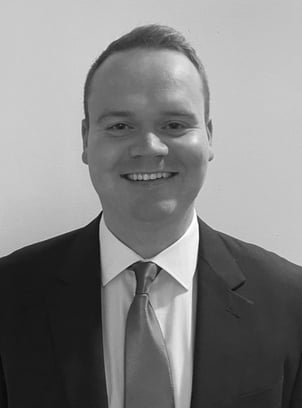 Tyler Sullivan
Associate
Tyler joined Altmore in 2021. Prior to Altmore, he spent four years at EverBank in the Philadelphia area. At EverBank, he was responsible for underwriting and managing structured credit transactions in the Specialty & Lender Finance group. Tyler graduated with a B.S. in Finance from Wake Forest University.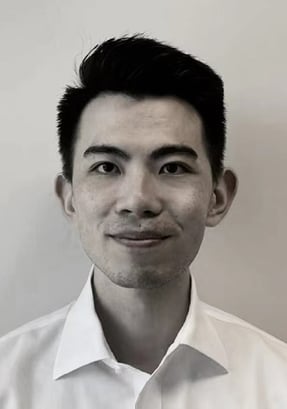 Ray Gao
Analyst
Prior to Altmore, Ray worked at Department of International Transaction and Banking at Bank of China. At BOC, he covered several nationwide M&A transactions and performed credit analysis as well as due diligence. Ray graduated with an M.S. in Applied Economics with a concentration in Finance from Johns Hopkins University and a B.S. in Economics from Juniata College. He is a CFA Level 3 candidate.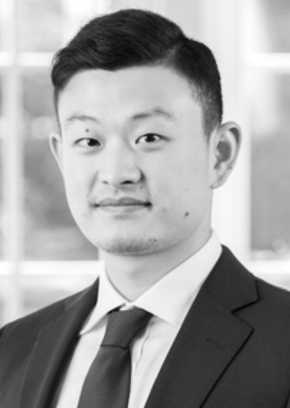 Cyrus Yi
Director of Accounting & Finance
Cyrus has over 6 years experience across private equity and M&A consulting. Prior to joining Altmore in early 2023, Cyrus was a Manager with PwC in Washington D.C where he advised private equity and strategic clients on buy-side and sell-side M&A deals with values up to $10B. Prior to PwC, he has accumulated cross-border tax planning, portfolio management, and fund finance experience from KPMG, Capital One, and Accretive. Cyrus is a licensed CPA, received his Bachelor of Science with summa cum laude from Fordham University, and earned his Master's degree from the College of William and Mary.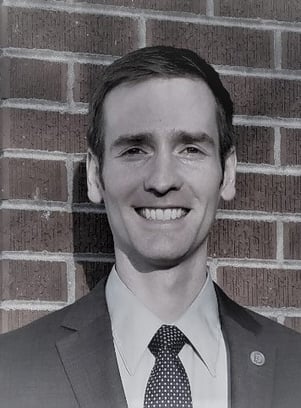 Tom Merrill
Fund Accounting & Finance
Tom has over 10 years of experience in the asset management industry. Previously, he was a Senior Associate at TPG Global where he managed the accounting and finance functions for 356 private equity entities totaling $22 bn in commitments. Prior to that, he worked at ALPS fund services as a supervisor in the alternative investments group, overseeing the administration of 40 funds. Tom is a CFA Charterholder, earned his Master of Science in Finance from the University of Colorado, and his Bachelor of Arts in Economics from the University of Denver.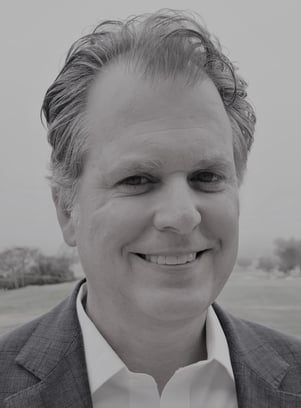 Cosmo D'Agostino
Advisor
Cosmo brings to Altmore nearly 30 years of experience as an investor, lender, and entrepreneur across multiple asset classes and sectors. Since 2009 he has been primarily focused on private lending and private equity, and has worked with Altmore in various capacities since 2021. From 2003 to 2008, Cosmo was a Principal at Torrey Pines Capital Management, a global equity hedge fund that grew to $600 million in AUM and generated a nearly 13% compound return for LPs during that time period. Prior to that, he held various buy and sell-side positions, primarily focused on Asian equities. Cosmo graduated from the University of Virginia.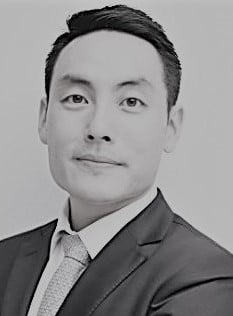 Thaili Chi
Advisor
Mr. Chi has more than 20 years of experience in real estate fund management and investment globally. He joined KaiLong in 2016 and is responsible for equity capital markets and outbound investment. Prior to joining KaiLong, Mr. Chi was the Senior Director of Tishman Speyer's Equity Capital Markets group where he focused on outbound investments and RMB fund raising. Prior to that, Mr. Chi was at Partners Group where he led the Greater China private real estate portfolio and was responsible for both fund and direct investments as well as portfolio management for Asia. Mr. Chi holds a B.A. in Business Economics and Chinese from UCLA, and an MBA from Haas School of Business at Berkeley.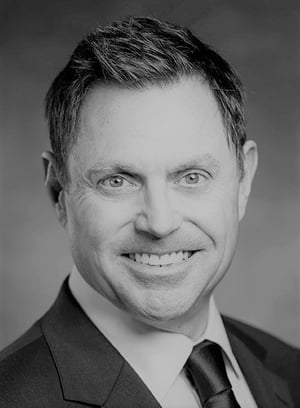 David Kelman
Advisor
David is a career investment banker and entrepreneur. Most recently, David was a Managing Director at Stifel, where he built and ran the largest cannabis investment banking practice on Wall Street. Prior to joining Stifel, David was the Head of Mergers & Acquisitions for Viridian Capital Advisors – the first FINRA-licensed investment bank focused exclusively on the emerging cannabis industry. Prior to Viridian, David was the Chief Investment Officer for a cannabis holding company with operations in NV, CO, and PA. Earlier in his career, David spent nearly a decade as an investment banker at Bear Stearns, Donaldson Lufkin & Jenrette (DLJ), Credit Suisse and Banc of America Securities. At DLJ and Credit Suisse, David was an officer in the M&A departments and also ran a distressed M&A practice. David's investment banking experience extends across industries with a focus on middle market clients. David is a graduate of Babson College and Columbia Business School.